World of Goo: Best Game Ever?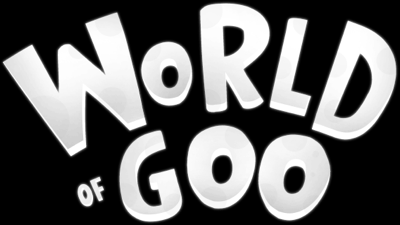 World of Goo might just be the best game I've ever played. I just finished it, and I'm flabbergasted, amazed, delighted, awestruck by how incredibly good it is. It's wonderful, amazing, brilliant, beautiful, spectacular, fun, deep, challenging, educational, funny, cute, tasteful… it's a masterpiece. I can't tell you how many times I laughed out loud while playing this game. And it was made by four people in coffee shops!
If you like or have ever liked video games, puzzles, construction toys such as Lego, physics, bridge-building competitions, or multimedia design, you should download the demo for Mac or Windows, or just go ahead and buy it – it's $15 for the Wii, and $20 for Mac or Windows. I purchased the Mac version first, before the Wii version was available. Once the Wii version was released, I bought that as well, thinking that it might be really great. And it is!
I definitely recommend the Wii version, it's my favorite. That said, now that I've beaten it on the Wii, I might start playing it more on the Mac, because only the Mac and PC versions can load custom levels made with GooTool, or other mods. The fan community that has formed around this game is really impressive.
Check out the trailer:
The New York Times recently posted a business-oriented piece on the "independent" nature of the development of WoG. David Rosen, another "independent" video game developer, posted a Design Tour of WoG, which is fascinating but includes spoilers – so play the game before watching!