Download the New Smashing Pumpkins Song: Tarantula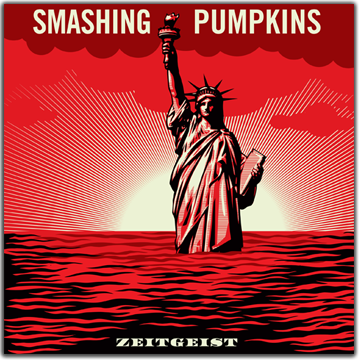 Download Tarantula by The Smashing Pumpkins (MP3)
(Right-click on the link and choose download or save as.)
Tarantula, from The Smashing Pumpkins upcoming new album Zeitgeist, was recently played on some radio stations, and a low-quality radio rip was posted for download. The music sounds promising, but the quality of the file was disturbingly bad.
Google helped me find a much cleaner version of the song at Spinner.com, but it was only available there in a streaming Flash format. I tried downloading and converting the FLV file (using AddMovie) but it came out kinda crackly. So I just went the brute-force route: I used Audio Hijack to rip the audio as it played in Safari, Audacity to trim the resulting AIFF file, and iTunes to convert it to an MP3. Then, just for extra geek cred, I uploaded the file to S3 and I'm using an Apache rewrite to redirect hits to it there.
Just in case this post gets a lot of attention, I upgraded my blog software to the latest release, WordPress 2.2, which just came out last week, and installed both Google Analytics and WordPress.com Stats.
As for the song itself, so far I think I like it. The album's looking quite promising!
Enjoy!
Update: Of course I spend two hours on this project, then I find that manyhighways beat me to it. And they used flv2mp3.com to convert the FLV file, which worked just fine. Ah well, I may not have done it first or best, but at least I tried to contribute.